The Distinguished Gentleman's Ride – DGR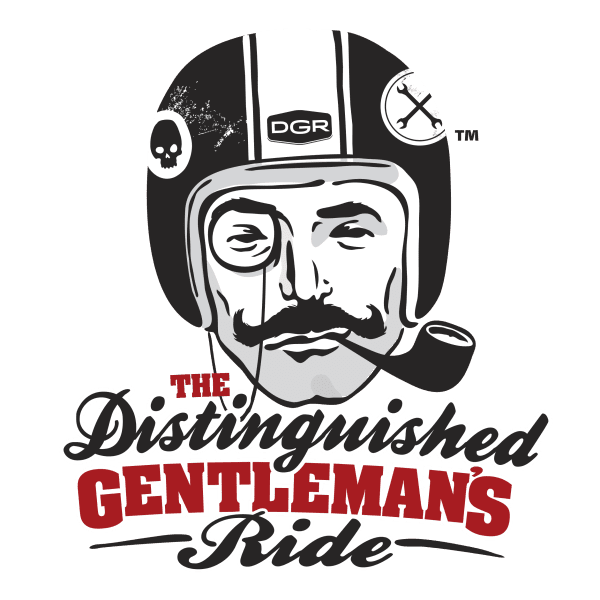 For those who slept since 2013, the Distinguished Gentleman's Ride is a worldwide ride to raise money for the prostate cancer research.
A brief history of the DGR:
The Distinguished Gentleman's Ride was founded in Sydney, Australia by Mark Hawwa. It was inspired by a photo of Mad Men's Don Draper astride a classic bike and wearing his finest suit. Mark decided a themed ride would be a great way to combat the often-negative stereotype of men on motorcycles, whilst connecting niche motorcycle communities together.
That first ride in 2012 brought together over 2,500 riders across 64 cities. The success of the event encouraged the founder to consider how it could be used to support a worthy cause.
My friend Domice, take care of organizing the DGR in my home town of Lyon, and I gave him an help until 2016. Then he left the organization to a few younger wolves as we were already quite busy with all our other activities…
This year was a bit special for me as someone in my family was touched by this f@#%ing cancer. Hopefully treated on time , but… This great initiative, the DGR, is worth it if everybody is trying to make an effort and donate for the cause…. with the means you have, every €, $, £… is helpful! This is not only a dapper ride between friends and gentleman.
I'm not usually doing that kind of stuff, but unfortunately some of us may have or know someone who will have this cancer. It's still time to donate! Just go to the DGR website and "sponsor" someone you know in your city, or simply donate to the cause.  Thanks in advance for your generosity!
Here are some pics of the DGR in my hometown Lyon. Thanks Frédéric Duperray for the pics and Kargo Kulte for the organization!